Slam dunk! A pair of Michael Jordan's first Nike shoes, the Nike Air Jordan 1s, sold this week for an astounding $560,000 in a Sotheby's auction. The sale, perhaps boosted by the recent airing of the 10-part series "The Last Dance" on ESPN with an average 6 million viewers, breaks the previously held athletic shoe sales record of $437,500 in July 2019 for the Nike Waffle Racing Flat 'Moon Shoe.'
The iconic shoe was a key part of the origin of the Air Jordan brand for Nike. Michael Jordan wore Air Jordan 1s in 1984 and 1985, as well as modified versions in 1986 (after a broken foot caused his shoes to be altered). Jordan wore mismatched sneakers throughout his career: Size 13 for the left shoe and 13.5 for the right. Ten bidders from six countries vied for the red-and-white shoes, featuring black laces and had Jordan's signature in permanent marker on the right shoe.
The Air Jordan 1s shoes were so popular that Nike continued to make new signature Air Jordans each season. Nike is currently on the Air Jordan 34.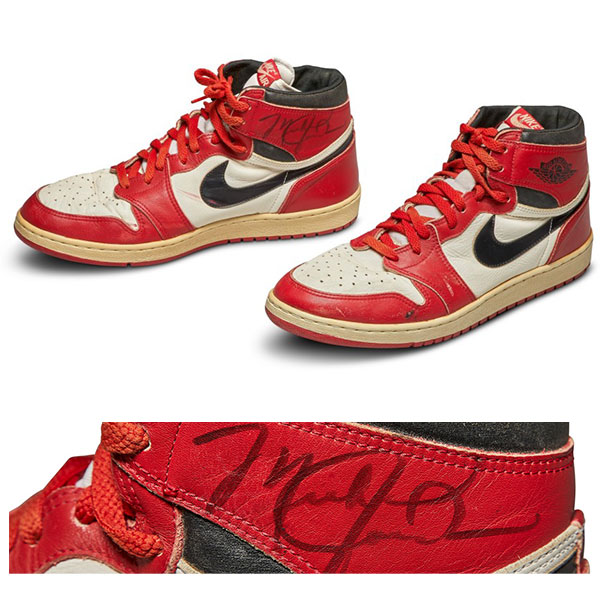 Photos: Sotheby's