Getting Pinned: A Digital Olympic Pin
Last week we wrote about the Olympic pins – always highly sought after by collectors who have made pin trading a huge part of the Olympic experience. Now some pins have gone high tech! For the 2-20 Tokyo Olympic Games, tech giant Alibaba is digitizing the practice of exchanging pins with something called the Alibaba Cloud Pin. The pin is being distributed to media professionals working at the International Broadcasting Centre and Main Press Centre in Tokyo. The round wearable device snaps onto the user's clothing with a magnetic clip or a pin. The Alibaba Cloud Pin pairs with a mobile app to allow personalization.
The most notable function is one called "tap and make friends" which allows users to exchange social media information by tapping their pins together, a pandemic-friendly alternative to handshakes and business cards.
Is this the pin of tomorrow?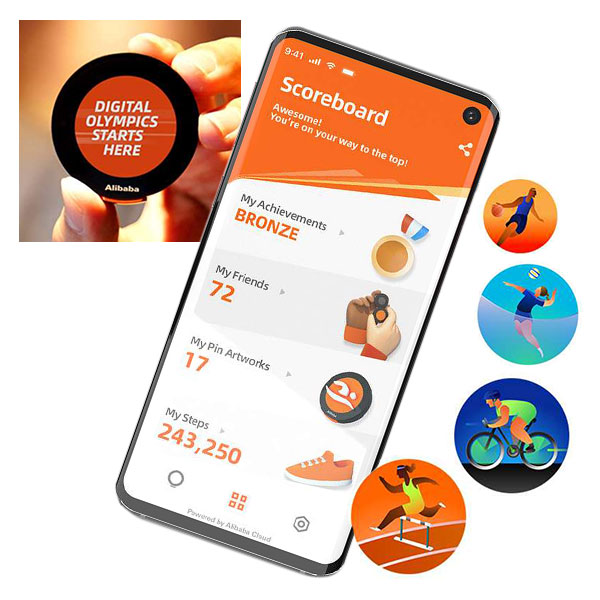 Photos: Alibabacloud.com