Sales Reports: In-Depth Analysis

Spring cleaning and thrift shopping can be pretty lucrative! We are not kidding. Over the years, we have loved sharing stories about how cleaning closets and basements and going to flea markets and thrift stores can uncover treasures.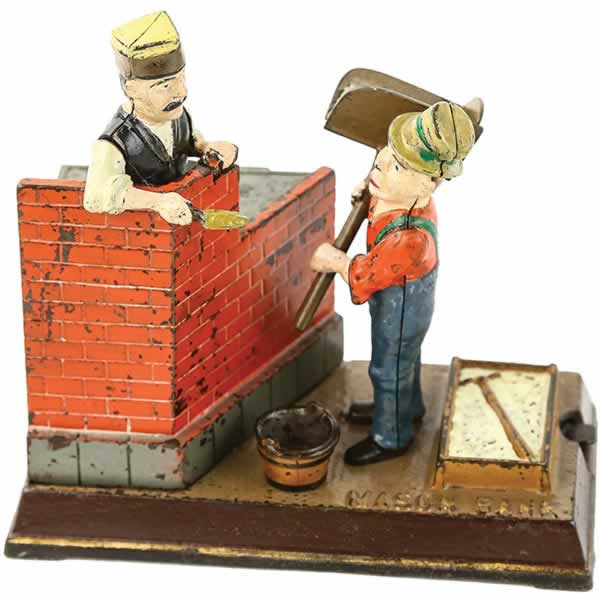 Cast iron mechanical banks from 19th and early 20th century have been popular collectibles since the 1950s. Now, even refurbished and re-painted banks are selling for high prices, including this restored 1887 Mason bank. Find more prices and pictures and read about how they work.