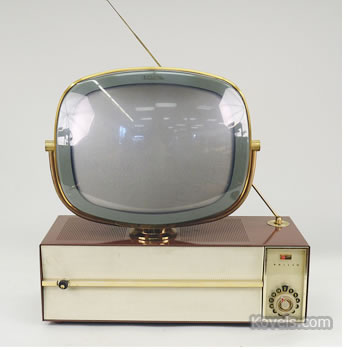 This Philco Predicta Princess television attracted high ratings in 1959 because it swiveled on a tabletop. As a pioneer TV set, it dialed up $615 at a Massachusetts auction. Other "genius" technology from the industrial past sold for more. Be amazed.
Paid Access Required to View this Article
Kovels.com Premium Subscribers: Login here for full article.