I found this small dish during one of my flea market treasure hunts in Florida many years ago.  The image is of what appears to be a spectacled Cocker Spaniel. The back is marked "MADE IN GERMANY" with an "X" letter or shape, possibly crossed swords and measures around 5 inches square.  To me, it seems it is a political statement of sorts, singling out a particular person from a certain point or issue in time.  I have been unsuccessful identifying the maker mark or finding anything about or like it. Could you please tell me the history, subject/reason/person of this piece and approximate value?  Thank you!  Scott Irvin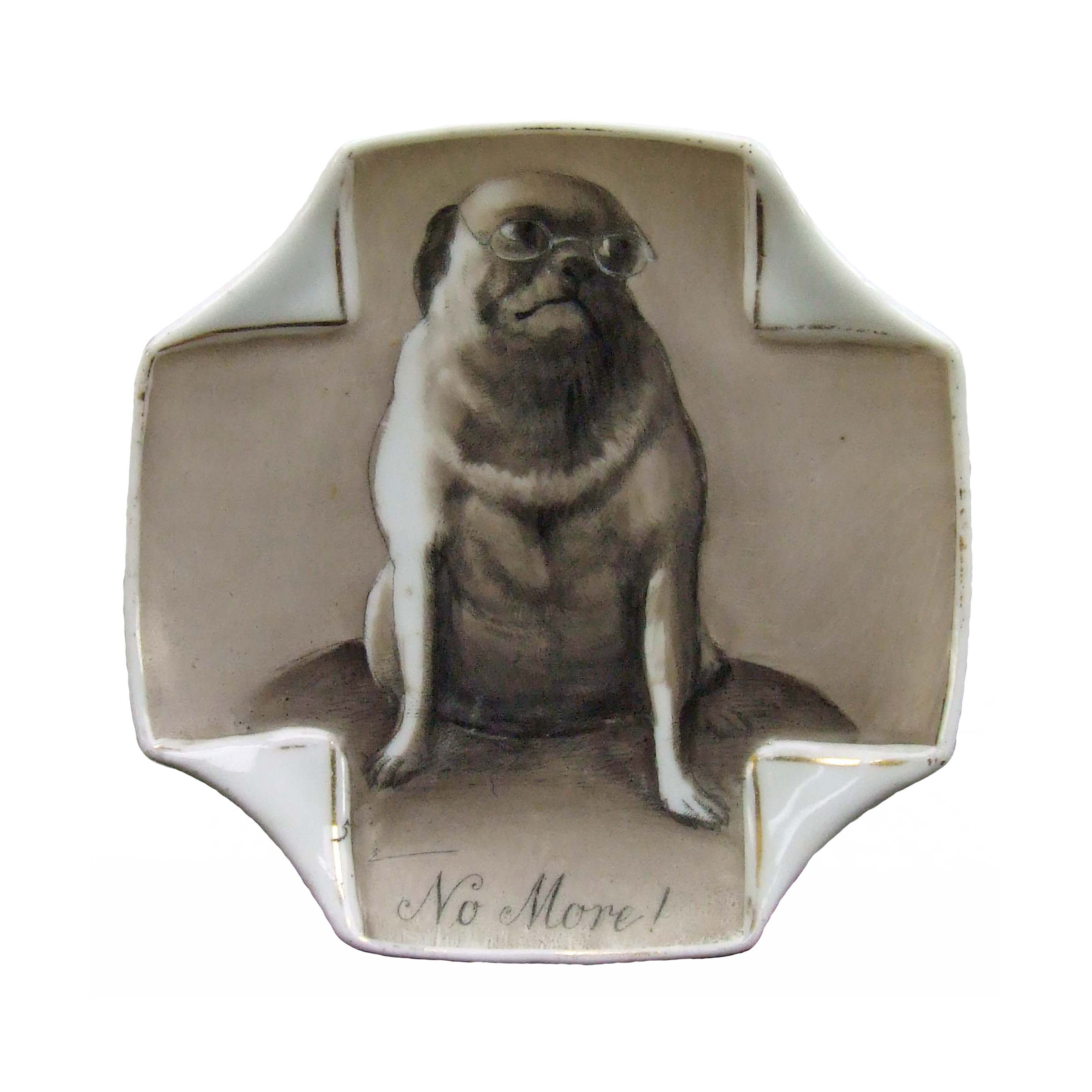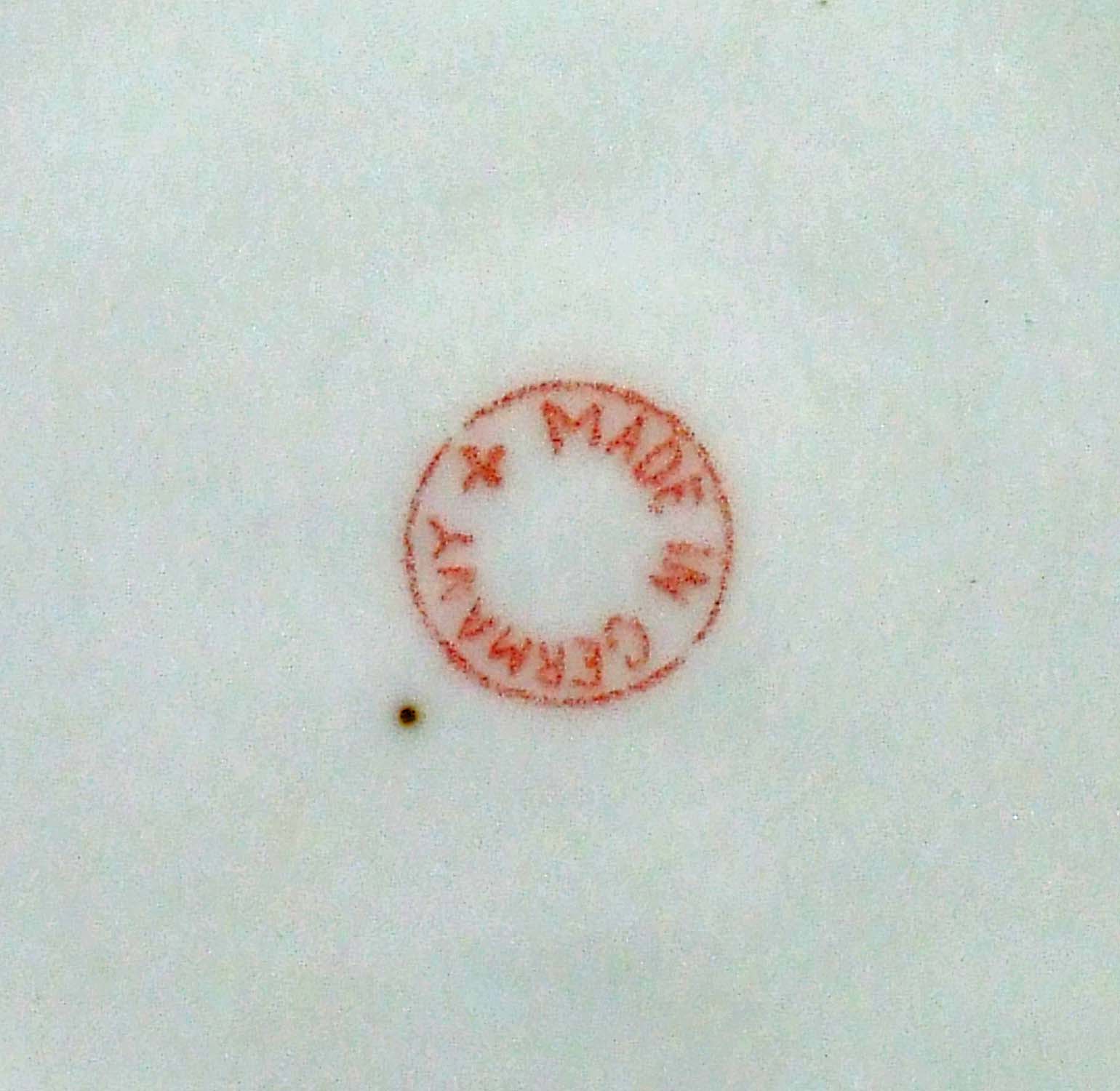 As the image on the item is a little amateur-ish and the text is not centered I would assume that the item was (re)decorated by a hobbyist. The red mark – a plain 'x', no "crossed swords" by the way – is a generic export/tax mark which was in use between 1905 and around 1920. It does not point towards a specific manufacturer and can not be used to date an item as the (re)decoration could have taken places decades later.
You are viewing 1 out of 1 answers, click here to view all answers.