Botched Art Restorations Shock Art Lovers
Three times is not the charm: For the third time in just a few years, an art "restoration" has resulted in a masterpiece being turned into a caricature of its former glory. A private art collector in Spain paid $1,255 to have a copy of a painting by Baroque artist Bartolomé Esteban Murillo cleaned of centuries of grime. Unfortunately, he paid for the cleaning to be conducted by a furniture restorer. Despite two attempts to fix it, the picture of the Immaculate Conception has been left unrecognizable. The incident drew comparisons with other "restorations" in Spain. Last year a 16th-century statue of St. George at a church in Navarre was restored, with many onlookers comparing its new look to a Playmobil figure. Finally, in 2012, an elderly parishioner attempted to restore a fresco of Jesus Christ at her local church near Zaragoza. Her paint job led to the painting being called the "Monkey Christ." Conservation experts in Spain are now calling for a tightening of the laws covering restoration work. Before and after pictures are below.
Photos (top to bottom): BBC.com | EUROPA PRESS; BBC.com | CENTRO DE ESTUDIOS BORJANOS; and BBC.com |  ARTUS RESTAURACIÓN PATRIMONIO.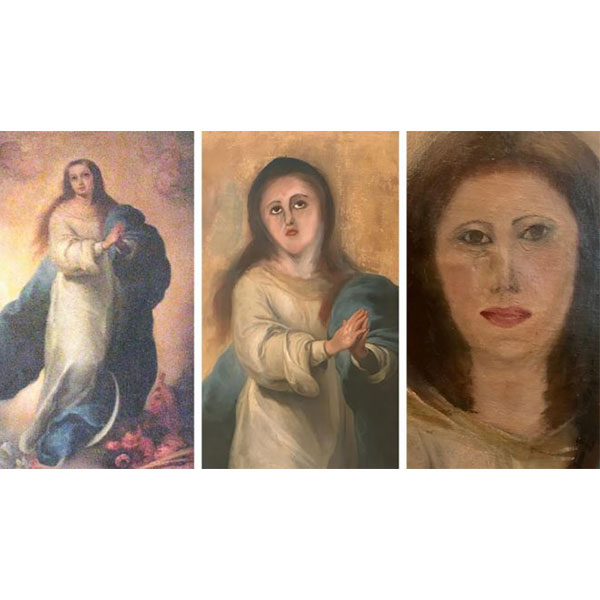 Photo: EUROPA PRESS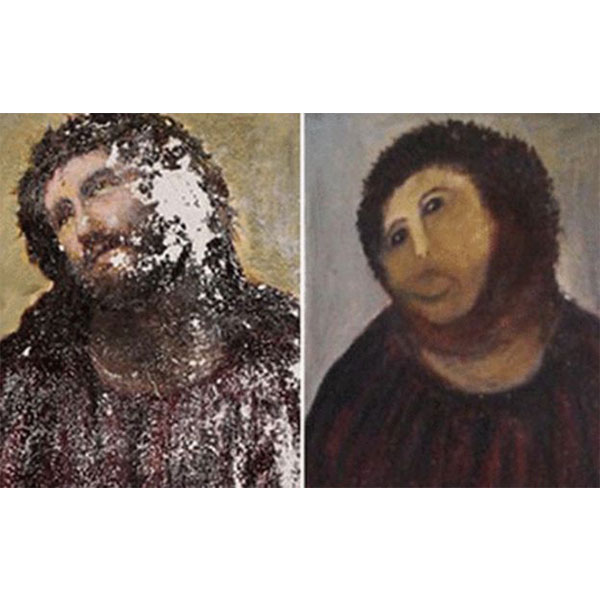 Photo: CENTRO DE ESTUDIOS BORJANOS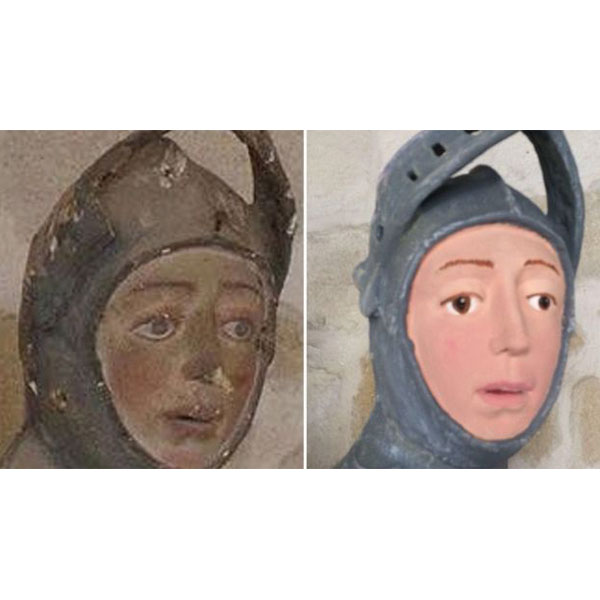 Photo: ARTUS RESTAURACIÓN PATRIMONIO
5 responses to "Botched Art Restorations Shock Art Lovers"