Boots Possibly Owned by Napoleon Sell for $128,000
Provenance (a record of ownership) is key when selling items purportedly owned by historic or famous people. Although the ownership of a pair of 19th-century black leather boots couldn't be tied with certainty to Napoleon Bonaparte, there was strong enough circumstantial evidence to push their recent sale to more than twice the auction estimate. The boots, reportedly worn by Bonaparte during his exile on St. Helena after his 1815 defeat at Waterloo, sold for $128,000 in Paris on Nov. 29.
The size 40 boots (size 7 in American shoes) match descriptions of Napoleon's boot orders placed with shoemaker Jacques in Paris' rue Montmartre. They were saved by General Henri-Gatien Bertrand, who had followed the French leader into exile, according to the Drouot auction house. The general later gave the shoes to a sculptor working on an equestrian statue of Bonaparte. The boots were given by the son of the sculptor to the French politician Paul Le Roux, a minister under the Second Empire of Bonaparte's nephew, Napoleon III. His family has owned them ever since.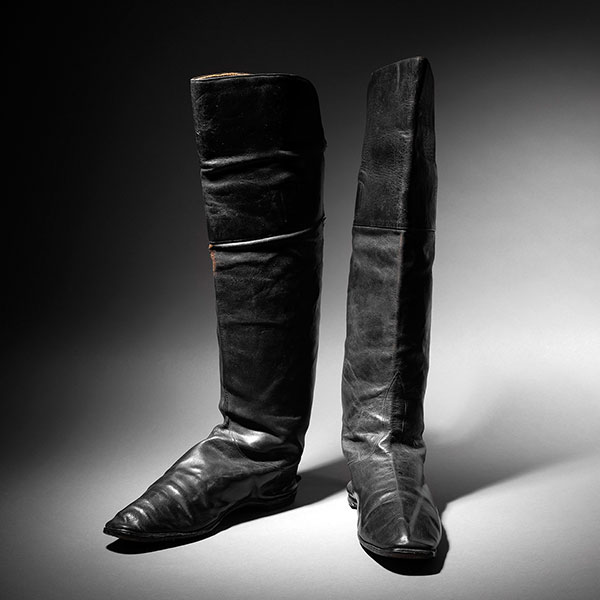 Photo: Drouot Auctions