Top 5 Graduation Collectibles
We celebrate the hard work and determination of the graduates of 2020. Congratulations! To paraphrase Elle Wood's final line from "Legally Blonde" … You did it!
Here are some of our top 5 suggestions for vintage and collectible gifts for graduates as they face the daunting task of entering "the real world."  Good luck to all!
 There's something sweet about a mid-century, vintage Lefton graduate figurine. Whether it's for a high school or a college graduation, it's a gift that is unique and different from the norm. We found one for $22.50 on Etsy.com.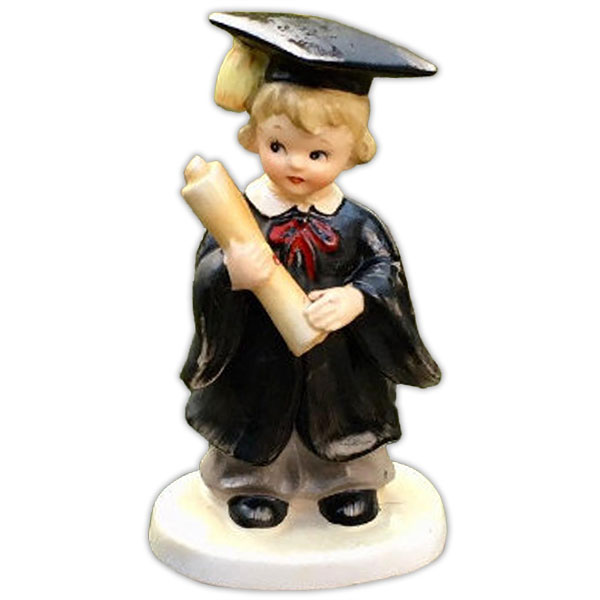 2.  "Oh, the Places You'll Go!" (1990) by Theodor Geisel, a.k.a. Dr. Seuss. This book has become a traditional present in recent years for graduates. A first edition, pop-up version is $100 on Biblio.com.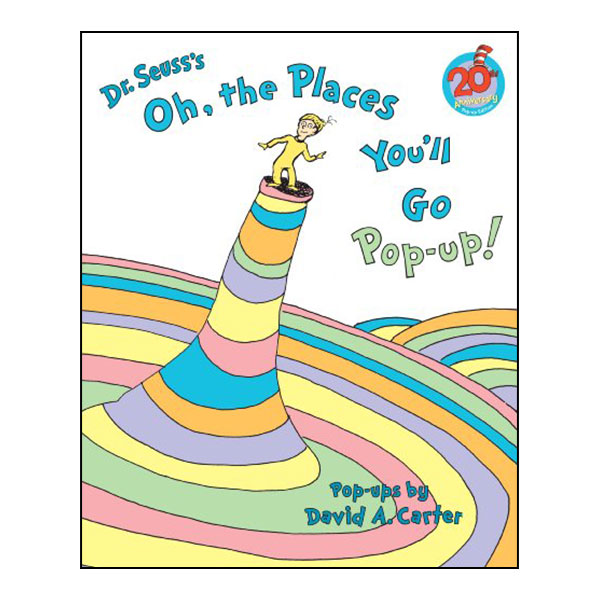 3.  Have a medical graduate in your family? How about presenting them with a Phrenology head. Phrenology was a medical theory promoted by a German doctor, Franz Josef Gall, in 1796. It stayed popular from 1810 to 1840 and is still accepted by some today. The bumps on your head could be read by a phrenologist and he would identify your intelligence, self-esteem, character, and personality traits. Antique phrenology heads sell today from $500 to thousands of dollars. A phrenology head for $68 on Etsy.com.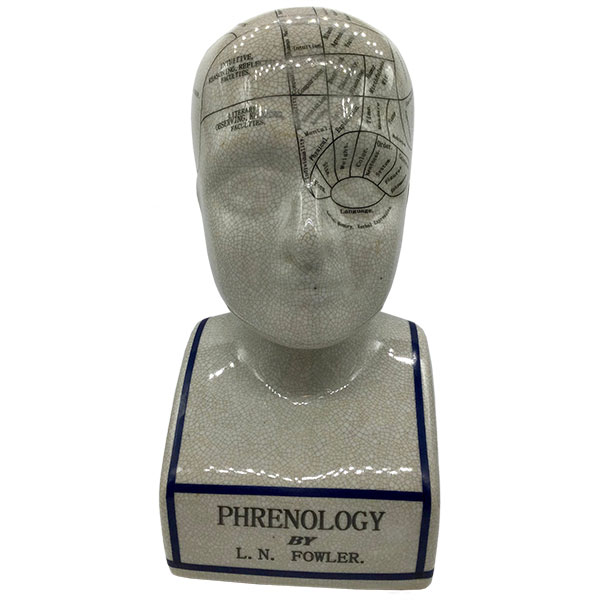 4.  Graduates with their hearts set to be writers might appreciate a vintage inkwell to help record their prose. Ready-made ink was first made about 1836 and was sold in bottles. The desk inkwell had a narrow hole so the pen would not slip inside. Inkwells were made of many materials, such as pottery, glass, pewter and silver.  A mahogany inkstand with 2 cut-glass bottles and hinged lids from the 1800s sold for $112. Photo: Leland Little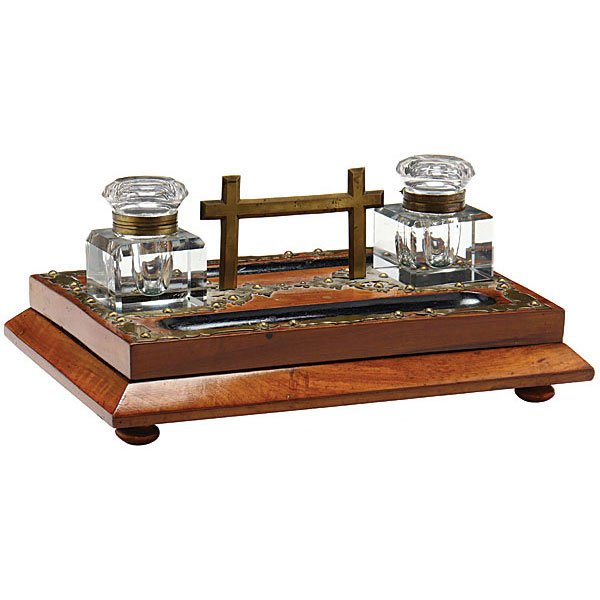 5.  Teaching is a noble profession and if you know an education graduate, you might want to give them a McGuffey's Eclectic Readers, the most widely-used schoolbooks from 1836 until the early 20th century. The author was William Holmes McGuffey (1800– 1873), a language professor at Miami University in Oxford, Ohio. McGuffey Readers can be found at house sales, flea markets and in online shops. They sell for $5 to $65, depending on age and condition. A "McGuffey' Fourth Eclectic Reader Revised Edition" 7-book set is $65 on Esty.com.