We took a quick trip to California to see some museums, explore antiques markets and see Lee's new house.
California has a large flea market scene and many, many museums. We wanted to share a couple of out-of-the-way places that have antiques you may not see everywhere.
San Francisco Airport. A lot of airports are now putting art displays in the corridors for flyers to enjoy as they head to their flight or return home. San Francisco airport had a show of California Studio Craft, featuring some of the important studio artists working in the mid-20th century. Important makers during this period include: Glen Lukens (1887-1967), ceramics with glazes made from the local minerals; Otto (1908-2007) and Gertrude (1908-1971) Natzler, ceramics; Peter Voulkos (1924-2002), ceramics; Beatrice Wood (1893-1998), ceramics; Ruth Asawa, wire; Marvin Lipofsky (1938-2016), glass; Robert Fritz (1920-1986), glass; June Schwarcz (1918-2015), enamels; Bob Stocksdale (1913-2003), wood; Kay Sekimachi (1926-), fiber.
If you miss the display at the airport, there are two museums in California that contain many of these artists work, Craft Contemporary in Los Angeles and Norton Simon Museum in Pasadena. From 1962 to 1978, the Pasadena Art Museum (now Norton Simon Museum) held an annual showcase of design which included works by craft makers. This provided a showcase for their work and helped promote the local crafts.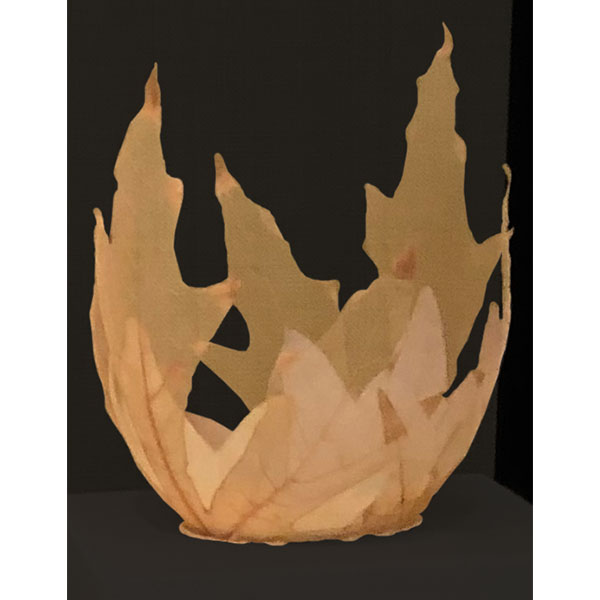 Big Leaf Maple Bowl, 2014, Kay Sekimachi, maple leaf skeletons, kozo paper, watercolor, laminated, Krylon coating.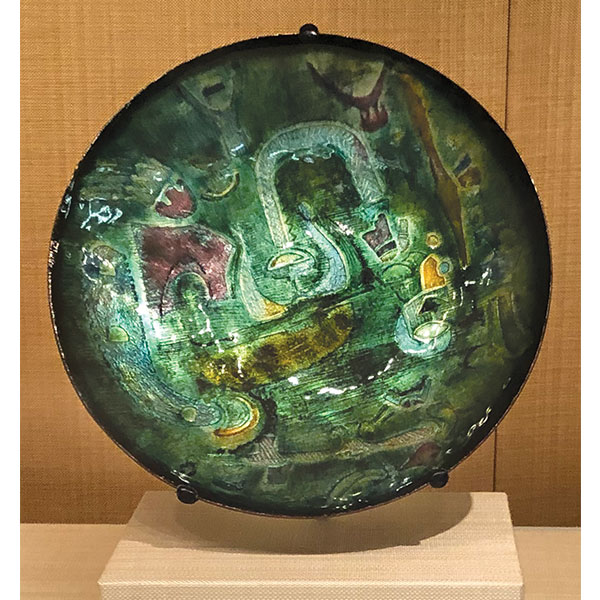 Bowl, c.1970, June Schwarcz, electroformed copper, basse-taille enamel.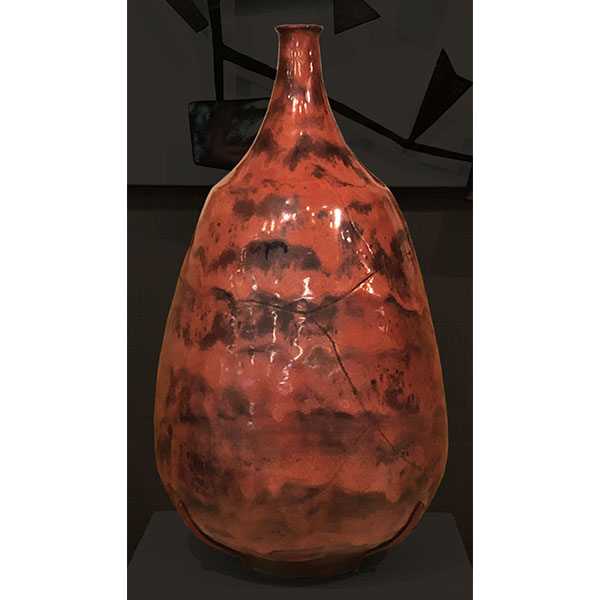 Bottle-form vase, 1965, Gertrude and Otto Natzler, earthenware, reduction glaze with melt fissures.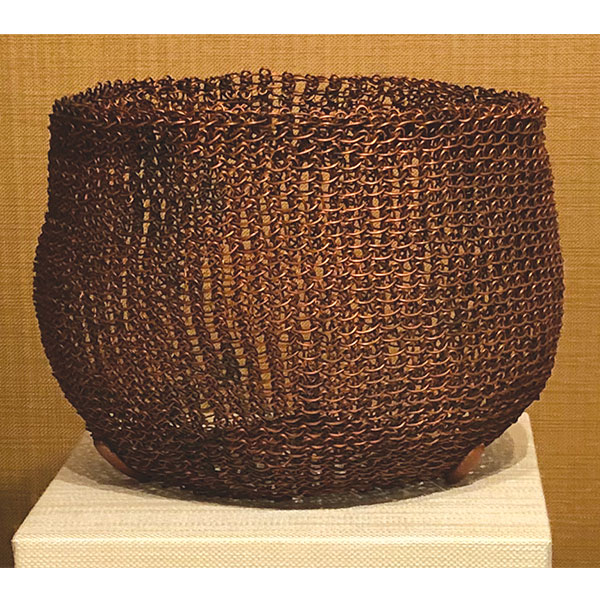 Basket, 1950, Ruth Asawa, looped copper wire.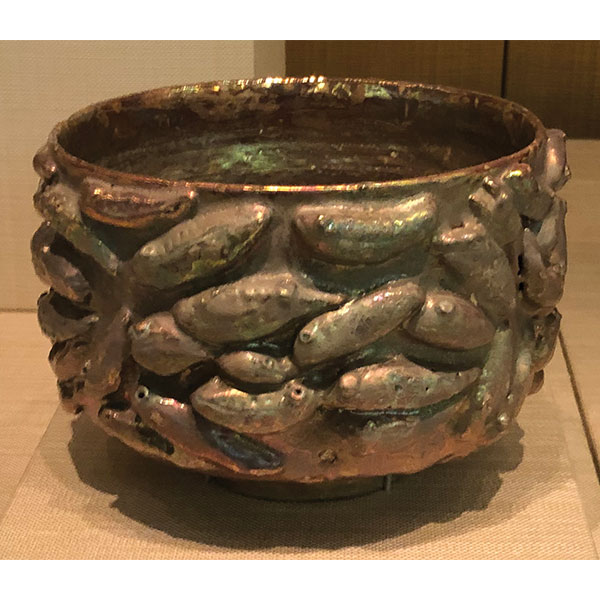 Sculptural vessel, c.1980, Beatrice Wood, earthenware with applied decoration and luster glaze.