Antique Price Guide by Alphabetical Order
Our experts have compiled a unique list of over 1,000,000 prices for antiques and collectibles sold in the United States, Canada and Europe. The guide has been designed to provide relevant prices in a wide variety of categories. All entries are real prices. AccuValue™ prices reviewed by experts for accuracy. Each entry gives a description, price, and year of sale so the information can be used to price items today, track trends, or for tax and estate purposes. Register now for access.
Price Guide Quick Links Alphabetic Listing

Antique outdoor furniture and décor is especially popular this year as the trend continues to create outdoor living spaces. Here are 5 tips on creating an inviting garden space with antique and vintage finds.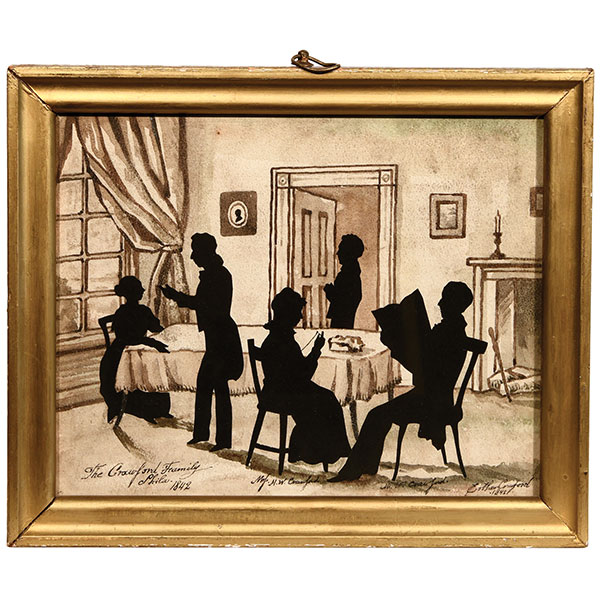 Everyday life, people captured in antique silhouettes. Silhouettes were popular from 1790 to 1840 and are back in style. Collectors are paying high prices for antique silhouettes like this portrait of the Crawford Family. See some others and read about these detailed pieces of history.